Hello everyone and welcome to the 4th Minescape content update of season 7! This update brings you a sale, a Halloween event, various bug fixes & QoL changes, new features, and implementations of player suggestions.
GamesLabs store sale
Starting today and ending exactly in one week (Nov. 4th) we have a 20% discount running on GamesLabs global ranks and Slayer crate keys! Head over to our store at https://gameslabs.buycraft.net/ to enjoy the spooky sale!
New agility training methods
You ask - we provide! This update brings 2 new methods of training agility, that require no parkour skills. Please note, that these methods are intentionally lower experience rates compared to traditional parkour which requires skill.
Snail egg delivery
Snails are extraordinary creatures in the world of Minescape, but they have one problem: speed. They cannot deliver their baby eggs from Lumbridge to Varrock in time for them to hatch, and they need your help to complete their mission in time! But be careful: the eggs break upon any teleportation method, so they have to be handled by care and delivered on foot. Completing a delivery task will reward players with some agility experience.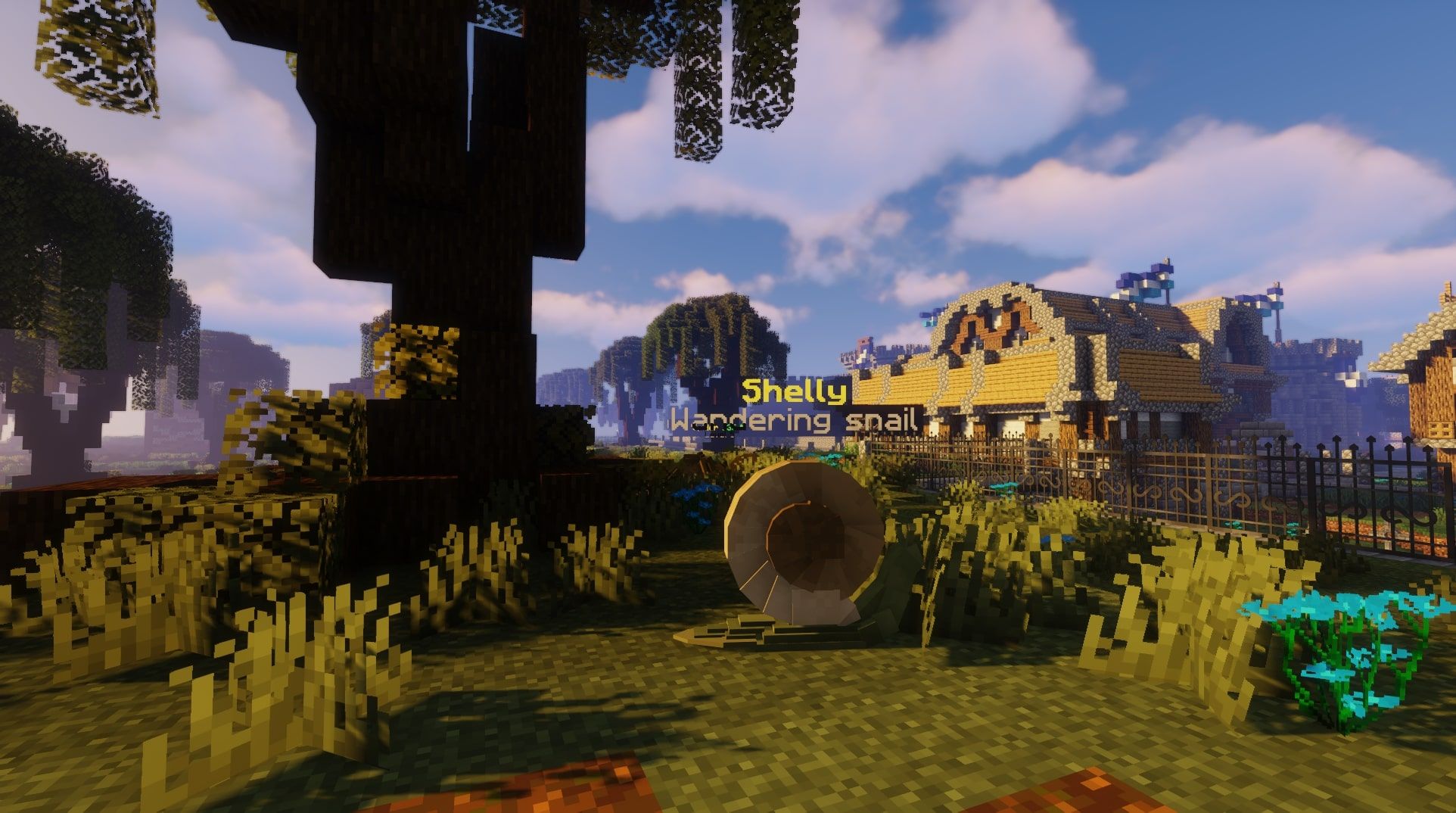 Brimhaven agility arena
A new agility arena has been added to the game! The arena is accessible to everyone and rewards experience points for reaching and touching a beacon in a random area of the arena. Players with higher levels of Agility (20, 40) unlock extra shortcuts in the arena boosting their rates slightly.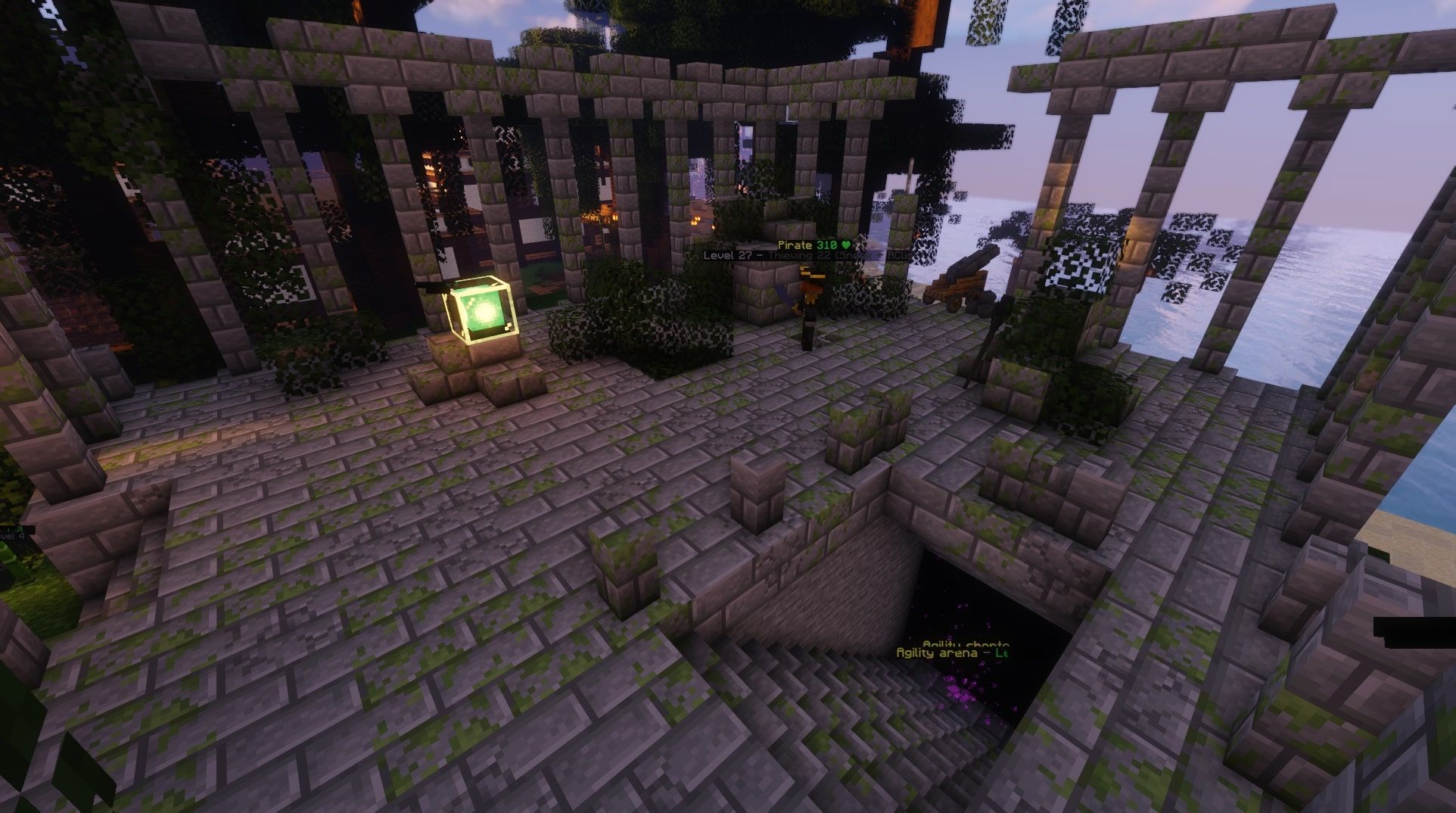 Halloween event
Dracula needs your help! The vampire that lives in Draynor manor hates candies, so as soon as the leaves have turned orange, he started preparing for Halloween and so he stole Dracula's entire supply of candies and gave it away to Stellar buddies who ate them in no time... Dracula, in revenge, has taken over the manor and won't release it until he gets revenge! Head over to the Draynor manor and help Dracula find those buddies before he destroys the manor! Helping Dracula will reward you with a copy of his favorite mask - the Purple H'ween mask.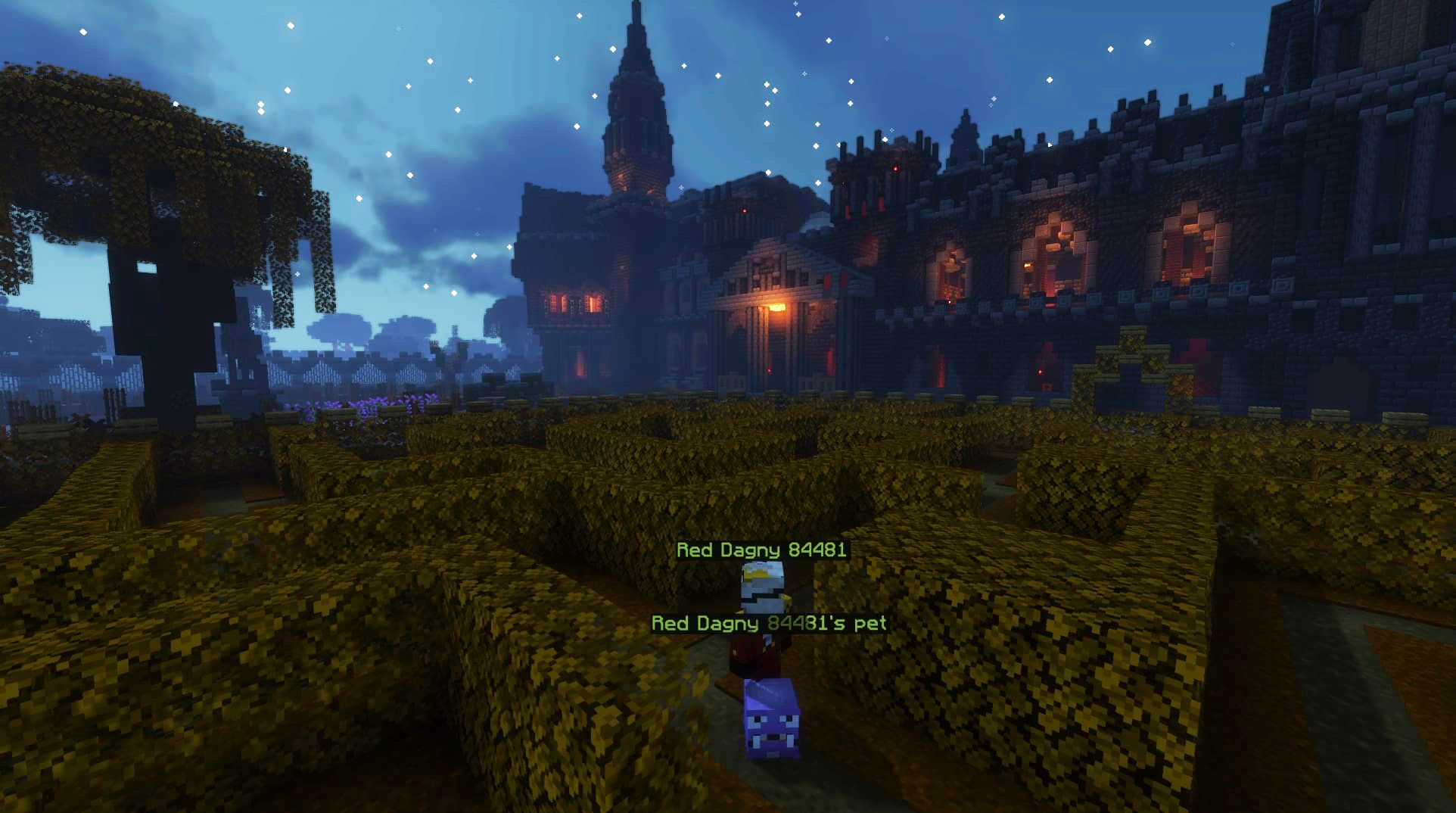 QoL changes, new features & bug fixes
Global RNG booster has been buffed from 20% to 30%.
/items (/it) command now shows noted item drop sources as well when clicking on the specific item.
Cats have started invading Gertrude's house in Varrock.
We have added a /monsters command that can be used to quickly search for information regarding a specific monster (e.g. /monsters chicken).
We made it easier to not continue adding logs to fires: All you have to do is sneak.
We have increased melee experience rates by about 12.5% (overall)
Draynor manor now has a permanent nighttime effect.
We added kill/clue completion counts to legendary item broadcasts.
Fixed some missing dialogues after a quest has been completed and a player tries talking to those quest NPCs again.
Replaced middle click with shift left click in stores to purchase X.
Added missing sound effects to fight caves.
More gems are now dropped in unnoted versions rather than noted (due to the introduction of the gem back).
Fixed hunter skill cape missing 5% prayer bonus.
Fixed an issue causing firecape to give a permanent 10% damage bonus.
Active quest arrows are now gloving (it makes it easier to see them from further distance).
You can no longer sell skill capes on Grand Exchange.
Staff applications
GamesLabs is actively accepting Staff Applications! We are looking for players that are passionate about contributing to the GamesLabs Network, Minescape, and other exciting projects. We are specifically looking for players to assist on the following teams:
Build Team: Build team is responsible for bringing the Network to life! Builds include Minescape Points of Interest, Minigames, Network Lobby, Convention Booths, etc. Previous build experience is helpful and preferred.
Asset design team(pixel artist(s)): We are looking for pixel artists responsible for upgrading our network image.
If you are interested in joining our team, please apply on our website at the following link: https://www.gameslabs.net/apply
We look forward to reviewing your applications!
The end
That's all for the fourth update of the seventh season.
Make sure to join our Discord if you haven't already!