Hello everyone and welcome to the 3rd Minescape content update of season 7!

In this update, we're bringing you our first miniquest - Enter the Abyss!
Enter the Abyss
Head over to the risky wilderness and try to help the Mage of Zamorak to unlock his secret to fast runecrafting! This new miniquest should ease the runecrafting process for everyone in the world of Minescape.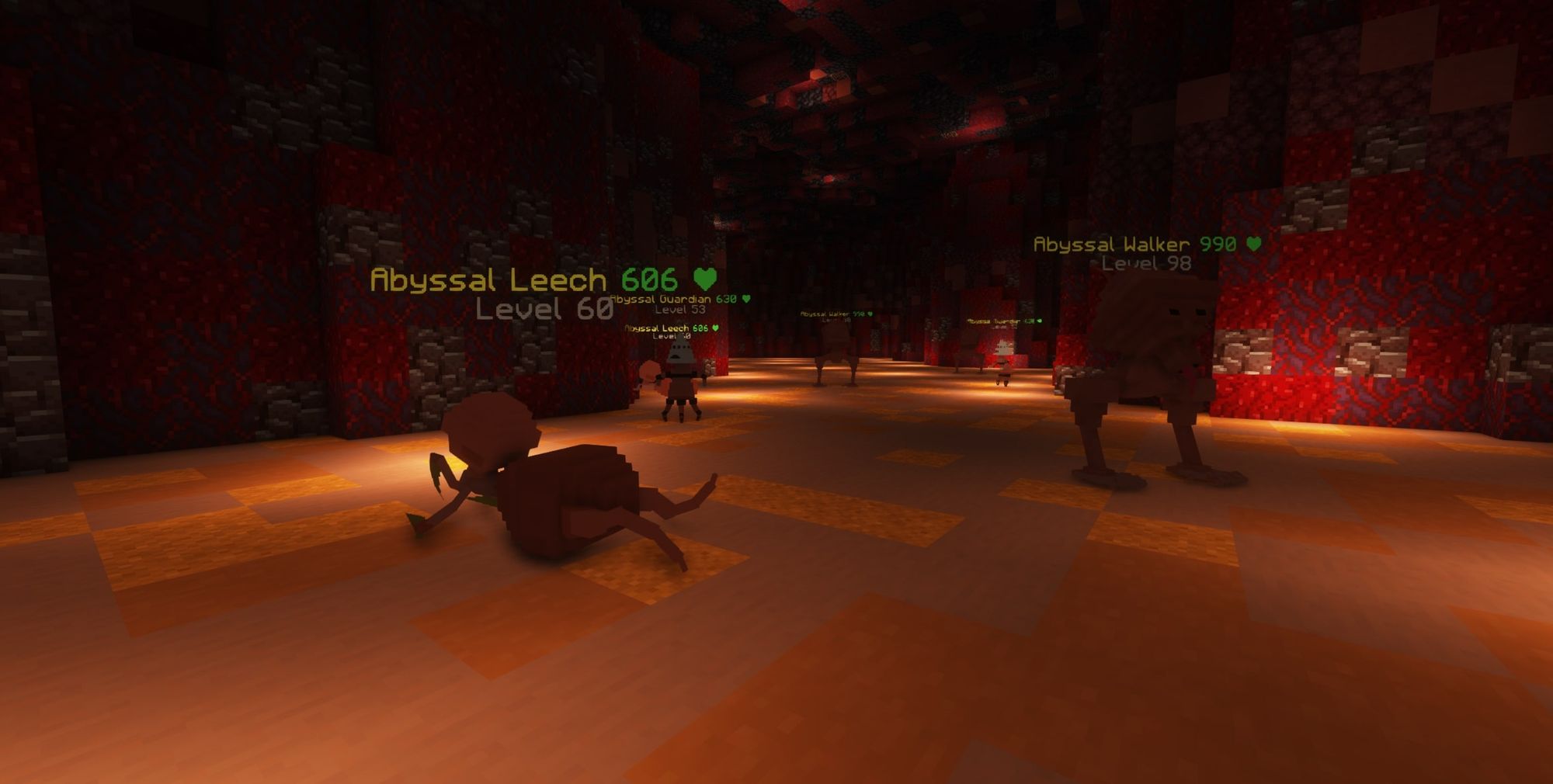 Alongside the quest, we've also added 4 rune essence pouches:
Small pouch - required level 1 in Runecrafting, holds 3 rune essence, and never breaks.
Medium pouch - required level 25 in Runecrafting, holds 6 rune essence, and breaks after 90 uses.
Large pouch - required level 50 in Runecrafting, holds 9 rune essence, and breaks after 60 uses.
Giant pouch - required level 75 in Runecrafting, holds 12 rune essence, and breaks after 25 uses.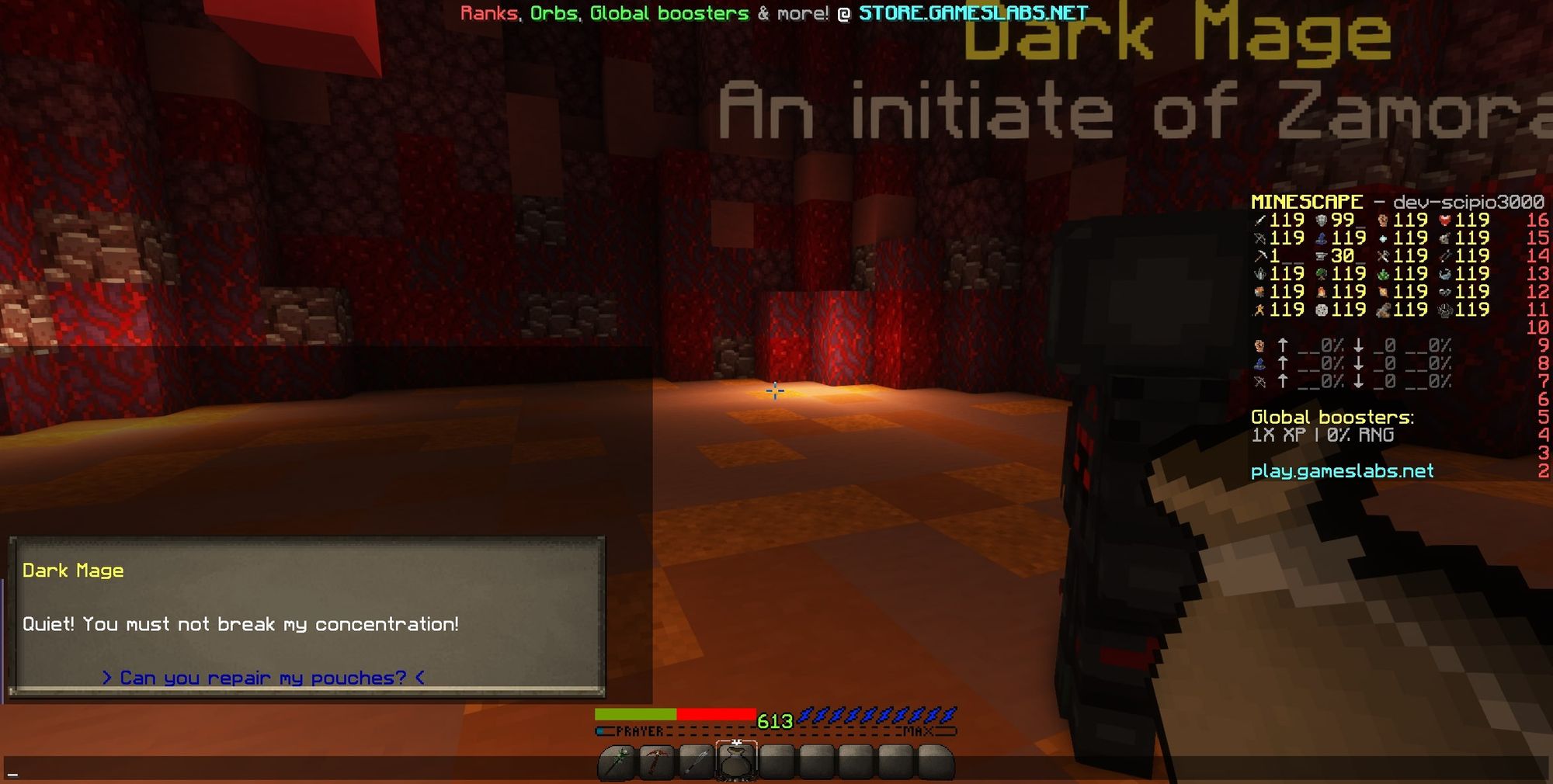 The pouches can be obtained by killing abyssal creatures inside the abyss. Killing the monsters will reward the pouches in order of size. Pouches are soul-bound (e.g. obtaining 2 small ones will not allow them to carry 6 rune essence). Once the pouches break - they may be repaired inside the abyss by talking to Dark Mage.
Resourcepack changes
We've adjusted network resourcepack generation and made the following changes:
Lobby game selector and profile UI has been updated.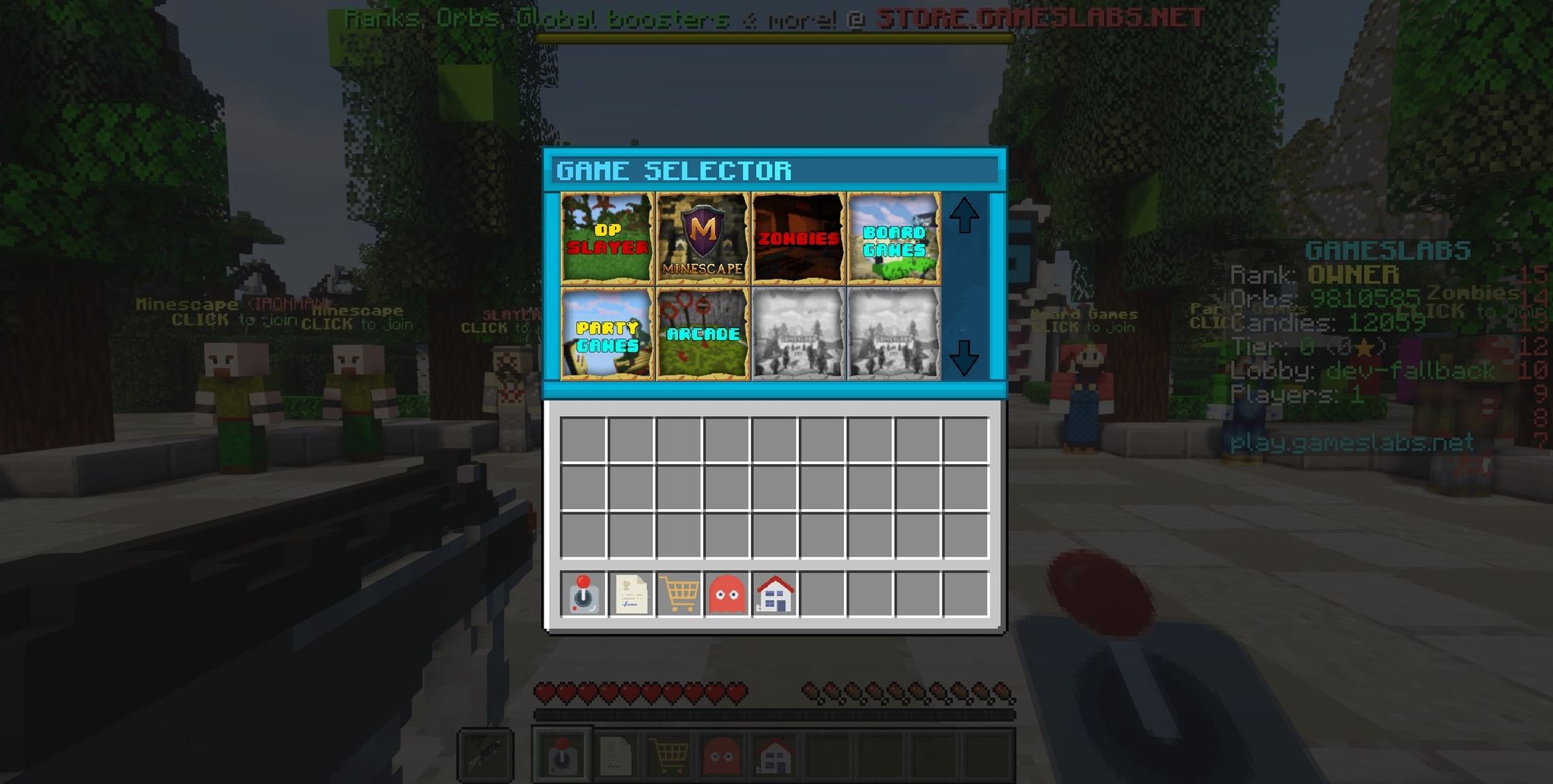 Minescape (old) resourcepack is now available as an optional pack in in-game options.
Fixed various issues in the zombies game resourcepack.
QoL changes & bug fixes
Fixed an issue causing mole to give double kill count for boss slayer tasks.
Fixed an issue with the old tutorial island not giving a quest point for those that have already completed it.
Added dragon slice to the Grand Exchange.
Fixed an issue with fire capes buff.
Staff applications
GamesLabs is actively accepting Staff Applications! We are looking for players that are passionate about contributing to the GamesLabs Network, Minescape, and other exciting projects. We are specifically looking for players to assist on the following teams:
Build Team: Build team is responsible for bringing the Network to life! Builds include Minescape Points of Interest, Minigames, Network Lobby, Convention Booths, etc. Previous build experience is helpful and preferred.
Asset design team(pixel artist(s)): We are looking for pixel artists responsible for upgrading our network image.
If you are interested in joining our team, please apply on our website at the following link: https://www.gameslabs.net/apply
We look forward to reviewing your applications!
The end
That's all for the third update of the seventh season.
Make sure to join our Discord if you haven't already!