Welcome everyone to the fifth content patch of Season 5! This small patch contains some bug fixes, leagues season 2 finish and couple of QoL changes.
Leagues S2 ending
The time has come! With this update, Minescape Leagues season 2 has been locked. This means that you are still able to enjoy the season (with end-of-season boosts), but you  will no longer be able to get any points or compete for leaderboard positions.
Rewards for this season will be announced soon and in the mean time we'd like to announce the top players of this season:
Normal mode
Here is the leaderboard for all non ironman players:
Ironman mode
Here is the leaderboard for all normal ironman players:
Alive Hardecore mode
Here is the leaderboard for all alive hardcore ironman players:
Ultimate mode
Here is the leaderboard for ultimate ironman players:
Congrats
Congratulations to all of you that managed to make it to the leaderboard!
Each sub-mode will have their own rewards (sent to the given profiles) in one of the upcoming updates.
Bug fixes & QoL improvements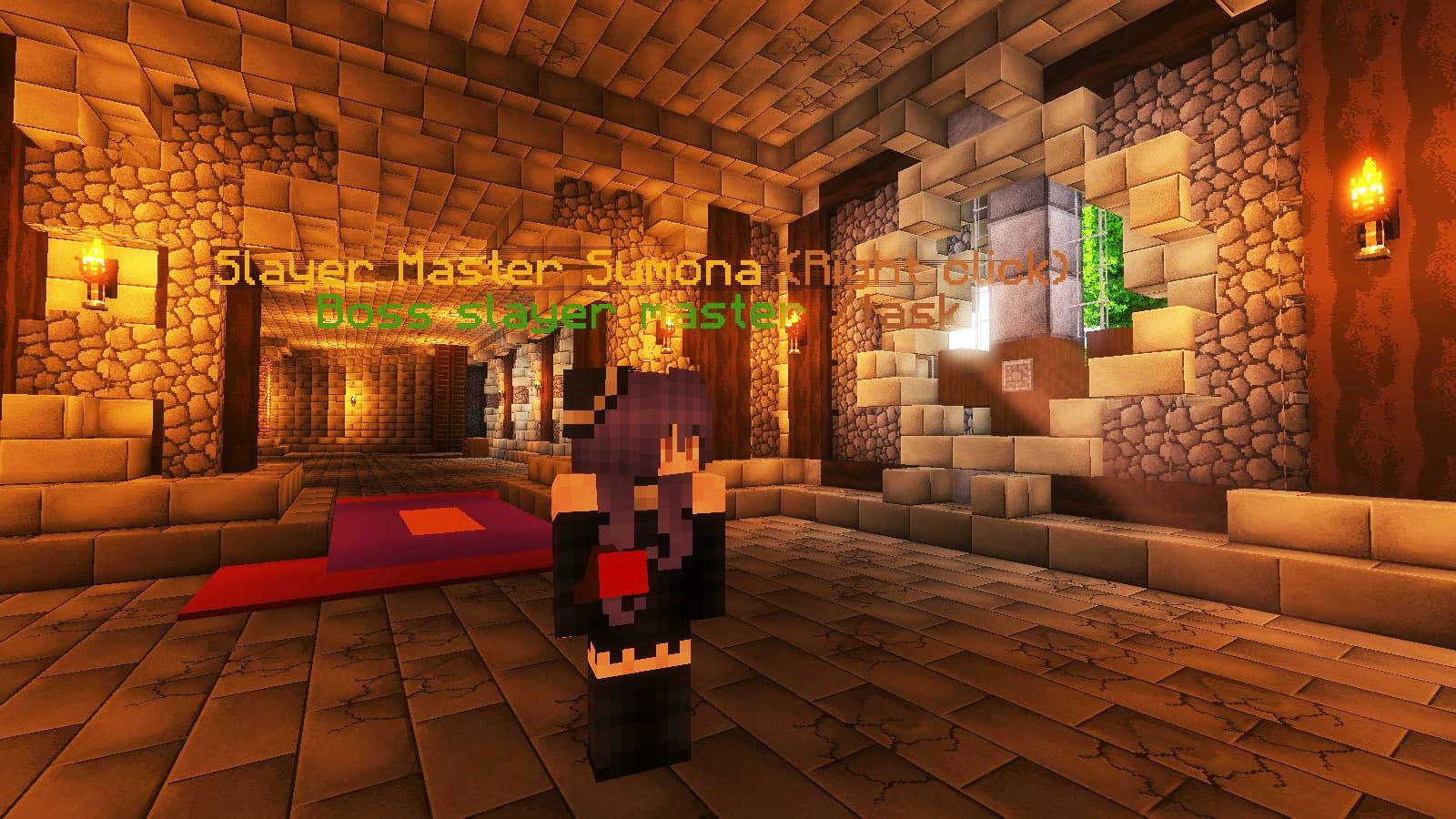 This update brings couple of long awaited bugfixes:
Slayer task monster grouping has been fixed - slayer monsters should no longer group where they should not
Crafting skill in-game wiki has been fixed and now shows level, item requirements and XP rewards for craftable items
Grand exchange had a small service issue and was brought back online
Minescape Leagues season 1 rewards had an issue, but it was solved and the rewards were given out
Local chat (typing a message starting with a comma) will now work locally
Switching profiles will no longer cause issues with resourcepacks or joining instances
And some small QoL changes:
You will now be able to see the amount of agility tickets gained and the amount of agility tickets you have in total after completing any of the agility courses
Shearing sheep will now award players 2 farming xp per one sheep sheared
Staff applications
GamesLabs is actively accepting Staff Applications! We are looking for players that are passionate about contributing to the GamesLabs Network, Minescape, and other exciting projects. We are specifically looking for players to assist on the following teams:
Assets Team: Assets team is responsible for creating models using Blockbench. Models range from items, cosmetics, monsters, and more. Previous experience with Blockbench is helpful and preferred.
Build Team: Build team is responsible for bringing the Network to life! Builds include Minescape Points of Interest, Minigames, Network Lobby, Convention Booths, etc. Previous build experience is helpful and preferred.
Development Team: Development team is responsible for creating all the features and mechanics of Minescape and the network in general. Previous development experience is preferred. Java knowledge is mandatory.
If you are interested in joining our team, please apply on our website at the following link: https://www.gameslabs.net/apply/
We look forward to reviewing your applications!
The end
That's all for our fifth content patch of Season 5.
Make sure to join our Discord if you haven't already!